USM Modular Furniture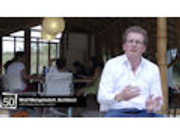 USM Modular Furniture Haller is turning 50. Watch a new generation of designers, artists and architects from seven renowned schools all over the world as they rethink modularity.
Compelo Ltd Registered Office: John Carpenter House, John Carpenter Street, EC4Y 0AN, England. No: 06339167.Copyright 2020 Compelo. All rights reserved.