23 August 2017
How to turn your home into a Game of Thrones castle
---
Winter is coming and Game of Thrones season seven is ending, could things get any more depressing?
---
If like us, you aren't sure how to fill the gaping GOT shaped hole in your heart, don't fear because Houzz, the leading platform for home renovation and design, have come up with some clever ways to bring the Seven Kingdoms into your home.
Bryan Anthony, Houzz editor, and writer has created some GOT inspired looks for the interior of your home to keep the withdrawal symptoms at bay until season eight graces our screens.
Standing candelabra: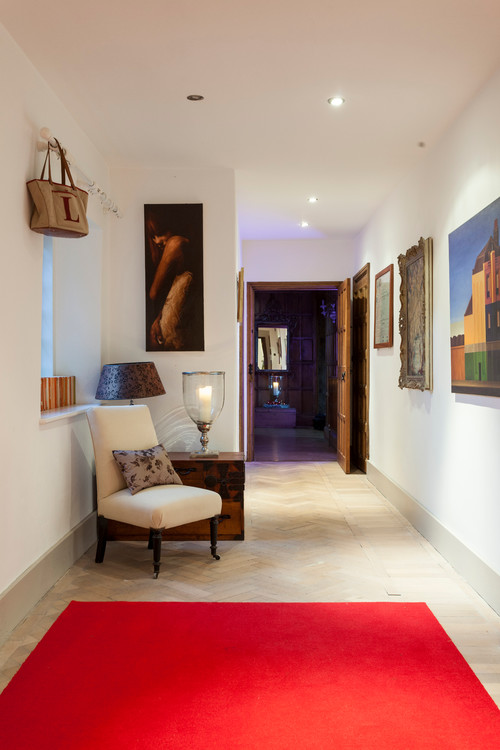 Although the exact era in which Game of Thrones is set is never defined, it's clearly meant to be BE (before electricity.) Throughout the show, candles are the main source of light. Sconces, candelabras and decorative lanterns filled with candles are all used to light up a space. You can recreate this by incorporating a standing candelabrum to create an old-world ambiance in your home.
Freestanding baths:
When have you ever seen Jamie Lannister take a shower in Game of Thrones? Never, that's because running water has yet to make an appearance in the show. Although we have seen Mr. Lanister share a tub with Brienne, confirming that a good old fashioned bath is as good as it gets in the seven kingdoms.
When you're opting on how to decorate your own bathroom, a soaking tub is a must. According to Houzz UK's latest Bathroom Trends Study, more than a third (36%) of respondents opted for a freestanding bath when upgrading their tub confirming that baths are back.
Tables with decanters:
Channel your inner Tyrion Lannister with a decanter. Whether you are plotting your next move to bring you closer to the iron throne or thinking about how to ask your boss for that promotion at work, accompany your scheming with your beverage of choice in a beautiful old school decanter.